Stepping off the beaten track on your Tuscany holiday
Tuscany is one of Italy's most popular holiday destinations, boasting iconic cities such as Florence and Pisa, as well as the glorious Chianti wine region. However, it is also home to many hidden gems and undiscovered attractions, where you can explore an authentic way of Tuscan life and a peaceful atmosphere away from the crowds.
If you have already discovered the famous cities of Tuscany and are eager to visit some of the lesser known Tuscan towns and cities, here are some of our top picks, with tips on what to see and do.
Elba Island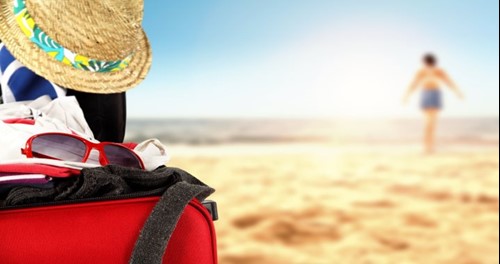 When you think of Tuscany, perhaps rolling hills of green and gold spring to mind or landscapes decorated with vibrant vineyards and olive groves. While this is true of the mainland, Tuscany stretches all the way to the west coast of Italy and also includes the idyllic island of Elba, which is most famous as the place that Napoleon was exiled to in 1814.
Elba is the largest island in the Tuscan Archipelago, which is a National Park rich in rare sea and wild life. Despite not being well known as a holiday destination, it is Italy's third largest island, after Sicily and Sardinia, with an area of 224 sq. km. The climate is beautifully sunny, with temperatures that are not too hot (around 27 degrees C in the summer months), making it ideal if you want to enjoy a beach location but don't like the humidity of South Italy and Sicily.
As well as sublime vistas, the island is an excellent destination for cyclists as it has a network of trails to enjoy, including challenging routes and paths that are suitable for families and beginners. However, if you would prefer to discover the cultural sights of the island, we recommend visiting Villa Napoleonica, which is a fascinating museum dedicated to Napoleon's time on the island, and the Archaeology Museum to discover more about the island's history.
Livorno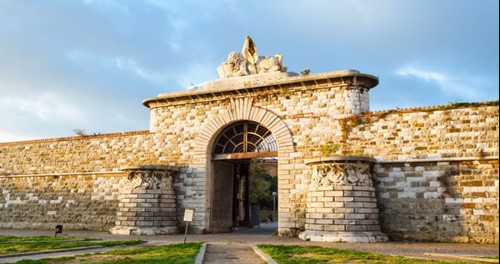 Livorno on the Tuscan coast is an important port town, which serves as a cruise terminal for several major companies offering cruises of Italy and the Mediterranean. The town has a unique character, with a complex network of neighbourhoods crossed by canals and surrounded by fortified walls and towers, making it a treasure for those with an interest in Italy's history and architecture. In particular, we love the old red-brick fortress with its three bastions: Capitana, Ampolletta and Canaviglia. The fortress once served to protect the town from pirates during the Medici times and allows you a glimpse back into Livorno's fascinating past.
The town also has appeal for those with an interest in opera as the great composer Pietro Mascagni was born in the region and there is a museum in the town (Museo Mascagnano) that is dedicated to his works. Alternatively, if unusual Italian cuisine is your thing, seek out cinque e cinque in the town market - it is a creamy type of Italian pancake made with chickpea flour and is served with a spicy aubergine sauce in a freshly baked focaccia.
Montecatini Terme
If you want to visit Tuscany for a relaxing vacation then you're sure to love the spa town of Montecatini Terme, which sits in the region of Pistoia not far from the popular walled city of Lucca. It has a modern atmosphere, with tree-lined avenues and fountains, as well as plenty of bars and cafes to enjoy; however, most flock to the town for its thermal waters and it is one of Italy's largest spa towns.
There are nine thermal pools in Montecatini's thermal park, which is adorned with stunning Art Nouveau buildings and fountains. Some of our favourites are Fountain Mazzoni, the Guidotti Fountain in Piazza del Popolo and the Fountain of Shingu, which surrounds the two spas of Leopoldine and Tettuccio in Piazza Giusti at the end of Vialone dei Bagni.
If you would prefer to discover the cultural attractions of Montecatini, there is much to entice you, such as Viale Verdi, where you can find the understated summer residence of the Medici family (called Palazzina Regia) and Padiglione dei Sali, which stands at the entrance to the Verdi Theatre.
And of course, there is the food! Montecatini is known for its decadent desserts and sweet treats, and if you want to try a local specialty, sample the Montecatini waffles, which are one of the top desserts available in the town.
If you're thinking about a holiday to Tuscany and would like to find out more about our customised holidays, which cover the whole of the region as well as other areas in Italy, then why not call a friendly member of our team on (UK) 01223 637331 or (US) 347-594-5500. Alternatively, click here to send an online enquiry. You can also browse our selection of Tuscany holidays by clicking here.
Search Keywords
Enter keywords below to perform a search within the events to find more relevant posts