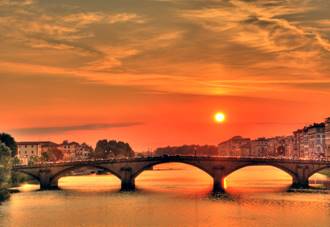 About us
TuscanyPackageHolidays.co.uk, trading as Bellarome Ltd, is a premier online provider of multi centre holidays to Tuscany. We have over 20 years of experience in travel and tourism in Italy, and we have a team of dedicated travel experts who have either lived in Italy or were born there, meaning we can offer you the local knowledge that you won't find elsewhere. With our complete holiday planning service, we can take care of all your travel and activity needs during your trip to Tuscany, including flights and online check-in (if available), airport transfers, inter-city train transfers, accommodation and enjoyable tours and day trips, including wine-tasting tours of the Chianti region. We pride ourselves on being able to offer you tailor-made trips to Tuscany that suit your particular preferences, allowing you to enjoy Italy YOUR way.

We believe that Tuscany is one of the most beautiful regions in Italy. There is so much on offer in this amazing region, including quirky leaning towers, artistic masterpieces that will leave you speechless, charming Tuscan architecture and glorious wines that will entice your tastebuds. Whether you are coming to Tuscany to discover Renaissance art in Florence or the Leaning Tower in Pisa, or perhaps simply to sample some of the famous wines of the Chianti region, such as Nobile di Montepulciano or Brunello di Montalcino, we're sure that we can put together the perfect Tuscany holiday itinerary for you.
With such a widely diverse experience from one Tuscan city to the next, visiting just one location on your Tuscany package holiday is often not enough when there is so much more to see and do. That's why we recommend twin- and multi-centre holidays to Tuscany that allow you to explore more than one resort on your Tuscany holiday, such as a combination of Florence and Pisa, or a wine-tasting tour combining Siena, San Gimignano and Lucca.

As specialists in Tuscany package holidays, we have the pleasure of offering you an endless selection of customised Tuscany tours and vacations to all the popular cities and resorts. Our knowledge comes from our team of experienced Italian travel professionals that were born and raised in Italy or have lived there, and we have first-hand experience of all the services we offer in order to make sure you get exactly the quality and service you require. Plus, with our complete holiday planning service, we can take care of all the details of your trip, including flights, airport transfers, inter-city transfers, accommodation and tours.
Get in touch with us for your dream trip to Tuscany - please call one of our dedicated team on (UK) 01223 637 331 or (US) 347-594-5500,  or click here to send us an enquiry.
You may be interested in...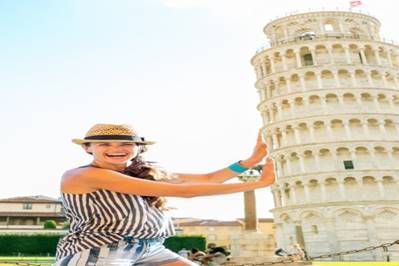 Pisa and Florence Twin Centre Holiday
Visit Pisa and Florence on a custom-made twin centre holiday that includes an idyllic wine-tasting tour of the Chianti region.
from £799pp
Discover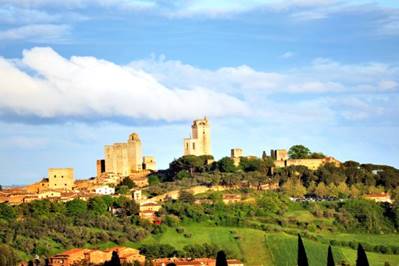 Siena, Lucca and San Gimignano Touring Holiday
The combination of Siena, Lucca and San Gimignano gives you the chance to explore the authentic Tuscan culture.
from £899pp
Discover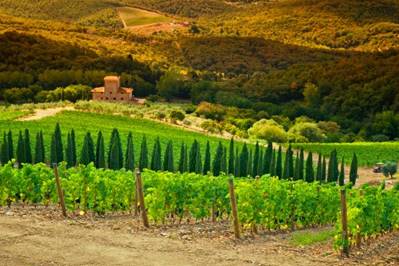 Tuscany Wine Experience
Discover the unrivalled beauty of the Chianti wine region on a wine-tasting experience to Tuscany.
from £899pp
Discover