New Year's Eve in Tuscany
To celebrate the arrival of 2018, Pisa and Florence in Tuscany will be hosting special New Year's Eve events.
New Year's Eve in Florence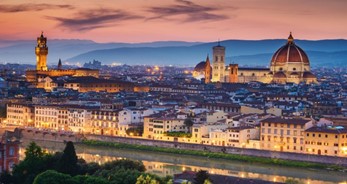 To welcome 2018, Antico Spedale del Bigallo in Florence will be hosting a decadent banquet, with unique dishes and, we have no doubt, lentils – as is tradition to serve on New Year's in Italy.
Antico Spedale del Bigallo on Via Aretina in east Florence is a glorious mediaeval building that dates back to 1214, making it a particularly special place to celebrate New Year's Eve in Tuscany. As the banquet is served, we're sure the lucky guests will have no problem imagining what it must've been like to dine in the Florentine court of the 13th and 14th centuries. In fact, the organisers of this New Year's Eve event in Tuscany are hoping to bring the past to life with authentic entertainment (including court jesters and jugglers), as well as dishes and Tuscan wine inspired by ancient times.
New Year's Eve in Pisa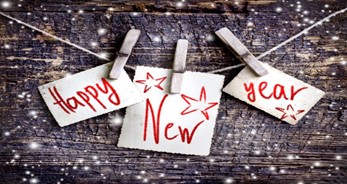 Everything is ready in San Miniato, Pisa, for the big New Year's Eve show!
This small town, which sits south of the Arno and to the east of central Pisa, is one of Tuscany's hidden treasures, with mediaeval buildings and squares that create an idyllic atmosphere for celebrating New Year's Eve in Tuscany.
This year, the Municipality of San Miniato and the San Miniato Promotion Foundation have organised a special musical event thanks to generous donations made by CARISMI, Consorzio Conciatori of Ponte a Egola, Vesta and Zuma. The main performer will be Diletta Landi, supported by an orchestra, and the event will be hosted by the presenter Omar B.
After the show, a huge celebration will begin at 10pm in Piazza Duomo, with music, entertainment and, most importantly, free admission!
If you would love to celebrate New Year's Eve in Tuscany, contact a member of our friendly travel team. We create personalised Tuscany package holidays for any time of the year. You can browse our selection of tailor-made Tuscany holidays here or call a member of our team on 01223 637331. You can also click here to send an online enquiry – we typically respond with a personalised quote within 24 hours.
Search Keywords
Enter keywords below to perform a search within the events to find more relevant posts