New Florence art exhibition from Roberto Capucci
A new Florence art exhibition will be on display at one of the city's largest museums for a limited time.
Florence is known as one of the most beautiful cities in the world and the birthplace of the Renaissance. With its famous art galleries and unique art exhibitions, Florence is the ideal choice for a cultural Tuscany package holiday. With this new Florence art exhibition, named "Drawings for the Theatre", visitors to Palazzo Pitti will be able to delight in an artistic treasure as Roberto Capucci – most famous as a high-fashion couturier – will unveil his latest project to the public.
Open at Palazzo Pitti from 9th January to 14th February 2018, 72 works by Capucci will be on display on large-format paper (70 x 50 cm), showing Italian fashion set against a dreamy staging.
"The focal points of each figure", wrote Eike Schmidt, director of the Uffizi Galleries, "are above all the head and the hips, where the colour is concentrated, from where puffs and pinwheels start, ribbons and feathers, helmets […] and calligraphic quality of the sign seems to translate on paper an almost engineering project"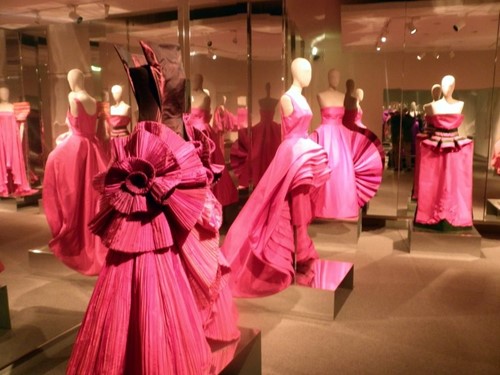 On this occasion, Capucci will exhibit a suite of drawings with an unexpected and surprising repertoire of male costumes for the theatre. Capucci chose Florence for his newest Italy art exhibition since it was the city where he made his 1951 debut with a "surprise" fashion show.
Umberto Tombari, president of the Foundation Cassa Di Risparmio di Firenze, wrote that he considered it "a duty to offer his support to this exhibition, pursuing in its aims to promote and support artistic and cultural initiatives, creativity and innovation of the arts and of crafts, music, theatre, design and the fashion system. The exhibition is also an opportunity for Italian and foreign students who, in the framework of Polimoda's activities, supported by our CRF Foundation, deepen their training in this important area".
Get in Touch
If you would love to take in the wonderful Florence art exhibitions on a tailor-made Tuscany package holiday, contact a member of our friendly travel team on 01223 637331 to find out more about our expert travel planning service and customised Florence holidays.
If you have enjoyed this travel blog, be sure to follow us across social media to get the latest Italian holiday news and travel recommendations first:
Twitter: @bellarome1
Facebook: @bellarome
Google +: google.com/+Bellarome1/  
Instagram: @bellarome1
Search Keywords
Enter keywords below to perform a search within the events to find more relevant posts