Etsy local market: Christmas in Florence
To add festive cheer to Christmas in Florence, Etsy Made Local is making its first appearance on Sunday 3rd December 2017 at Bottega d'Arte della Zaffera.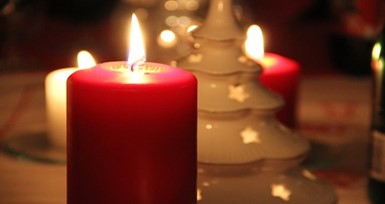 Etsy Made Local is a celebration of the work of local collectors and artisans, and this year will be the first time it has come to Florence. During the event, you will discover more than 20 artisans, designers, and local artists who are part of the Esty community. Local Florence creators will have a wide selection of items available for purchase, including illustrations and graphics, fabrics and clothing, and ceramics and jewellery items.
Since all the products sold are handmade locally, this one-of-a-kind market provides an opportunity for shoppers to discover unique handmade gifts, just in time for Christmas in Florence.
Tuscany's Christmas Cheer
Etsy is a marketplace where millions of people from around the world gather. The marketplace also extends online and offline where you can buy and sell hand-made items. Etsy Made Local arriving in Italy is a national initiative that is part of the Etsy sales community and supported by Etsy. With the arrival of Etsy Made Local in Florence, the community can come together to celebrate Christmas and local craftsmanship.
As part of this Christmas market, Etsy Made Local will also feature creative workshops for patrons to attend. This Florence Christmas Market will be held on Sunday 3rd December 2017 from 11:00 to 17:00. The market will be hosted at the gallery of Bottega d'Arte della Zaffera in the historic centre of Florence, a 5-minute walk from the Duomo and 10 minutes from Santa Maria Novella Station on Via Guelfa.
Get in Touch
If you're interested in travelling to Tuscany for the perfect Christmas in Florence, contact our travel experts today. We also offer a range of Tuscany package holidays and excursions to create the perfect Italy holiday experience. To learn more about our tailor-made holiday packages, please contact us online or call us directly at 01223 637331.
Search Keywords
Enter keywords below to perform a search within the events to find more relevant posts